Welcome to" All Coug'd Up!", the most Fan-Sided page for Washington State sports on the net! I'm Josh Davis (Jayrah33), the editor and a loyal and true Crimson & Gray supporter.
Ole' dad played football when the Cougs got back on the map in '80-'84 meaning he was there for the return to national relevance and the 1981 Holiday Bowl under Coach Jim Walden. WSU lost to BYU in a wild 38-36 game but the University hasn't been the same since, as "Quarterback U" has brought in such great Qb's as Mark Rypien, Drew Bledsoe, Ryan Leaf, Jason Gesser and now the record-setting Connor Halliday since then. If you're a follower of anything Cougar, I need not tell you that we've also gone to 2 Rose Bowls in the last 15 years, which is more than 10 other PAC 12 teams. TEN! But we'll get more into football elsewhere.

Anyways, I was born in 1982 so my blood truly runs crimson through and through. I don't even pretend to like the purple and gold during bowl season or the NCAA Tourney, and you can count on me to be all Coug'd up on every Cougar gameday. Me and my brother Caleb (our associate editor here at "All Coug'd Up!") made up the theme while attending football games and it's been our goal that it becomes a Coug fan favorite in the immediate future for all things WSU. We're excited to bring you the Cougars in a new way here, as we will cover as many sports as possible with the best and most excited Wazzu-centric writers we can find while bringing you, the Cougar fan, the best fan-sided take around on our beloved Cougs.
We hope you enjoy our content. Blog with us here as we take over the PAC 12!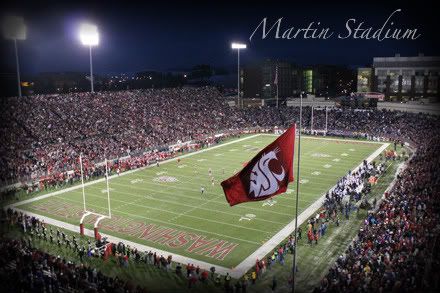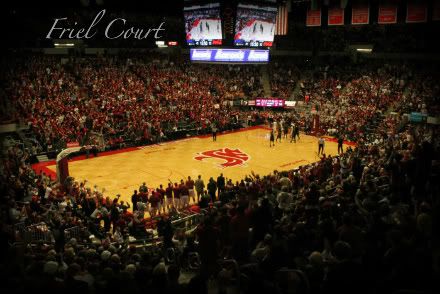 Mission Statement: Our team's goal at "All Coug'd Up" is to bring to the Crimson and Gray more than a generic wrap-up and stats. We want you, the fan, to experience a truly opinionated voice (Cougar-centric of course, that is our moniker after all) on our athletics as they happen and we also want to give you the most interesting topics and ideas the internet has to offer for your Cougars.
Most importantly, we are striving to make this the most fun WSU Cougar blog site on the web and it is important to us that you be able to join our voice with your own in discussion to create lasting Cougar friendships and to keep you coming back! We embrace our own and welcome those who are not. And together we always, always, always say: "Go Cougs!"
What We're All About:
Josh Davis: Proud Editor of "All Coug'd Up" and a Coug-baby, born and raised since 1982.
Caleb Davis: Caleb is our super fan. He is a true Coug and has a unique insight as a sports junkie. You'll love his raw approach to opinionated topics and as a former HS quarterback he's very smart as it pertains to talent and strategy. He's from Moscow and just recently moved down to Cali. (Oh yeah, and he's also my brother!

Evan Baron: Evan is a pure sports writing fanatic! He is going into sports journalism at WSU and has been covering SeaTown Sports from his home in Seattle so we're excited to bring his talents to our team.
Nick Nordi: Nick is our do-it-all football guy! Covering a lot to do with recruiting and keeping you informed on a lot of interesting topics surrounding the program, along with covering some broadcasting angles for the Pac-12 Network, we're happy to have him! Another interesting note on Nick is that he is a recovered Husky-holic! His poor family (bless their hearts) are all Husky fans and somehow Nick found the light after years of wearing the dreaded colors of the West. We applaud his efforts to be a Jedi, not a Sith-Lord.
Lew Wright: Lew is our ultimate wildcard team member! As editor of Cougar Sports Blog, he generously partnered with us to give Cougar sports fans a combined interest at All Coug'd Up! Thanks to our tech support, we have combined these 2 sites seamlessly to create great content for you Washington State Cougars on a daily basis!
George Means: George is a dedicated Coug just like you that just wants to get in on the action here at ACU! He gives some of the most witty content and can bring a smile to all of our faces many times in his pieces. We are excited about his recent addition to our staff and have high hopes for the next read he excites us with.
Bridgette Larsen: Bridgette is a terrific add to our team here at ACU! The very first lady to grace our page with articles, she is a very straight-forward and very knowledgeable individual in WSU sports. She also has previous education and sports experience so she can and will bring high-quality content to you dudes out there that think a woman can't write for a sports blog! Make sure to read her weekly "Three Cups of Coffee and a Side of Sports" articles to stay up on the women of WSU, among other interesting topics.
The ACU Team: For now, the group of writers here at ACU is completely volunteer. What's that mean? We are all interested in nothing more than giving you the best content money can't buy, all focused on your Cougs! To us, nothing should be and nothing is more important than Cougar pride, so that's what we will deliver!
GO COUGS!