 Welcome to" All Coug'd Up!", the newest and most Fan-Sided page for Washington State sports on the net. I'm Josh Davis (Jayrah33), the editor and a loyal and true Crimson & Grey supporter. Ole' dad played football when the Cougs got back on the map in '80-'84 meaning he was there for the return to national relativity and the 1981 Holiday Bowl under Coach (and current radio announcer) Jim Walden. We lost to BYU in a wild 38-36 game but the University hasn't been the same since, as "Quarterback U" has brought in such great Qb's as Mark Rypien, Drew Bledsoe, Ryan Leaf and Jason Gesser since then. If you're a follower of anything Cougar, I need not tell you that we've also gone to 2 Rose Bowl in the last 15 years, which is more than 10 other PAC 12 teams. TEN! But we'll get more into football elsewhere.

Anyways, I was born in 1982 so my blood truly runs crimson through and through. I don't even pretend to like the purple and gold during bowl season or the NCAA Tourney, and you can count on me to be all Coug'd up on every Cougar gameday. Me and my brother Caleb (our Lead Writer here at "All Coug'd Up!") made up the theme while attending football games and it's been our goal that it becomes a Coug fan favorite in the immediate future for all things WSU. I'm excited to bring you the Cougars in a new way here, as we will cover as many sports as possible with the best and most excited Wazzu-centric writers we can find while bringing you, the Cougar fan, the best fan-sided take around on our beloved Cougs.
We hope you enjoy getting to know us here and we are thrilled to get to know you. Blog with us here as we take over the PAC 12!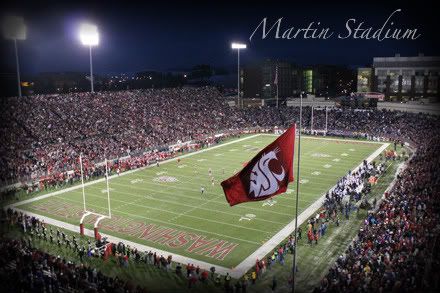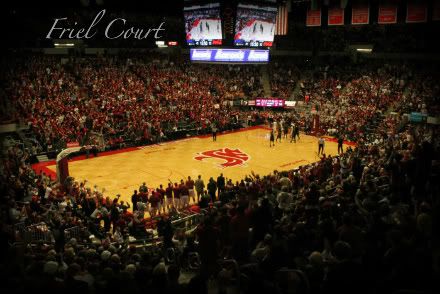 Mission Statement: Our team's goal at "All Coug'd Up" is to bring to the Crimson and Gray more than a generic wrap-up and stats. We want you, the fan, to experience a truly opinionated voice (Cougar-centric of course, that is our moniker after all) on our athletics as they happen and we also want to give you the most interesting topics and ideas. Most importantly, we're going to strive to make this the most fun WSU Cougar athletic site on the web and it is important to us that you join our voice with your own in discussion to create lasting Cougar friendships and to keep you coming back! We embrace our own and we welcome those who are not. And together we always, always, always say: "Go Cougs!"
Josh Davis snapshot: Proud Editor of "All Coug'd Up" and a Coug-baby, born and raised since 1982. I am a busy man all the time it seems these days, working at A&W in management, officiating what will be my 10th season of HS basketball in 2012/2013, working my own health business through Herbalife Int. and of course now working hard for the Coug faithful! I have a beautiful 18 month old baby girl (Melodie Grace) and a son on the way in July. When I see my daughter running around and being carefree it makes me want to go back to the kid days, you know, the days when you didn't know about bills and stupid people and how crappy life can be in general. But it is not to be (sigh). Anyways I love football first and was a quarterback in high school. I played basketball in high school too and that was a clear second place, but ever since I began reffing, basketball has moved to 1A. I am very knowledgeable in both sports and have a passion beyond the normal fan when it comes to not only my team, but the purity of the game(s) in motion. If you ever need a strategy explained or rule interpretation, hit me up

. Until then, Go COUGS
Caleb Davis snapshot: Caleb is our super fan. He is a true Coug and has a unique insight as a sports junkie. You'll love his raw approach to opinionated topics and as a former HS quarterback he's very smart as it pertains to talent and strategy. He's from Moscow and just recently moved down to Cali. (Oh yeah, and he's also my brother!

From Caleb: My name is Caleb Davis and I've been a Coug since birth and wouldn't have it any other way.  I work in San Francisco at Sprint Wireless and Communications and live outside the city in the East Bay. I'm a big 49er fan since early on (so no, not just when they got good recently), love the SF Giants (when I do watch baseball) and the Golden State Warriors but my biggest obsession is the WSU Cougars!  When I was younger some of my fondest memories were spent in Martin Stadium: Watching the ball get blocked and curve back in the goal post as Drew Dunning kicked us past the high and mighty USC Trojans on October 5, 2002.  Or on November 20, 2004 when Alex Brink ended 7 years of the Cougs losing to UW, when he threw for two touchdowns and ran for another.  Football was and will always be my passion.  Some of my biggest heartbreaks came in Martin Stadium too.
All in all, it's all worth it being a Coug as many of you know.  Being around campus, the atmosphere, the people and the alumni all make that place great.  There is a sense of family in Pullman Washington, You can walk down the street and yell at a stranger "Go Cougs!" and they will inevitably respond the only way you can respond to Go Cougs, with another "Go Cougs!".  In the words of the homie Day (true cougs know what i'm talking about) I got that Crimson, and you know I rock the Gray! And in closing I would just like to say Go Cougs!
Mark Allen snapshot: Mark is our blog guy! He stays in close proximity with the football and basketball teams on a daily basis through WSU sports blog and will write articles from time to time @ All Coug'd Up! keeping us updated on certain happenings in the program. Happy to have Mark aboard as he really wanted to be a part of our team. We'll be following his daily updates as part of the WSU Sports Blog on Facebook and Twitter and suggest you do the same!
Hi my name's Mark, I'm 27 and the Proud founder of WSU Sports Blog. I'm a WSU alum and I'm married but don't have any kids yet. I am also a teacher and coach for a boys and girls club.
Evan Baron: Evan is a pure sports writing fanatic! He is going into sports journalism at WSU and has been covering SeaTown Sports from his home in Seattle so we're excited to bring his talents to our team.
My name is Evan Baron and I am a senior right now at O'Dea High School in Seattle, WA. I will be attending WSU this Fall (2012) as an incoming freshman with a plan of majoring in Sports Journalism. I've written for a local Seattle sports blog called SeaTown Sports (seatownsports.net). I covered High School basketball and baseball, specifically the Metro Conference. Hopefully writing for All Coug'D Up will give me more experience of writing, and doing something that I have enjoyed my entire life, covering sports.